Always making foreign purchases?  Renew hosting, domain, buy gadget from overseas in US Dollar? 
If yes, then this post is for you. 
In this example, I will show:
How much you loss when you use the default PayPal Dynamic Conversion.
One little trick to reduce conversion loss from 4.50% down to 0.6% 
(all that you need is turn off PayPal Dynamic Conversion + using BigPay card to make payment)
What is BigPay?
BigPay is a master debit card invented to help shopper save on foreign purchases. Foreign exchange rate given by BigPay is more beautiful than most of the local banks out there.
Who is behind BigPay?
AirAsia, the multinational low cost airline headquartered at Kuala Lumpur, Malaysia.
Top 3 Reasons I Love BigPay:
The exchange rate of this card is far better than many other credit cards in Malaysia (* easily 30% – 60% lower exchange rate)
Real time transaction appear in statement (* unlike other bank cards that only show up your transactions at statement after 24 hours)
Beautiful visual report allowing easier keep track of my expenses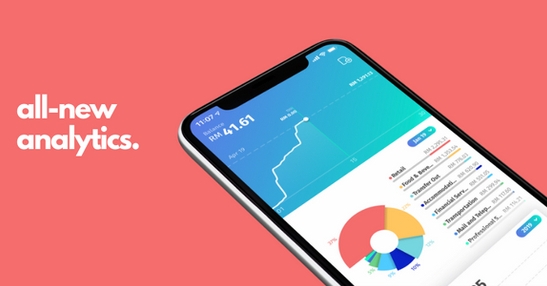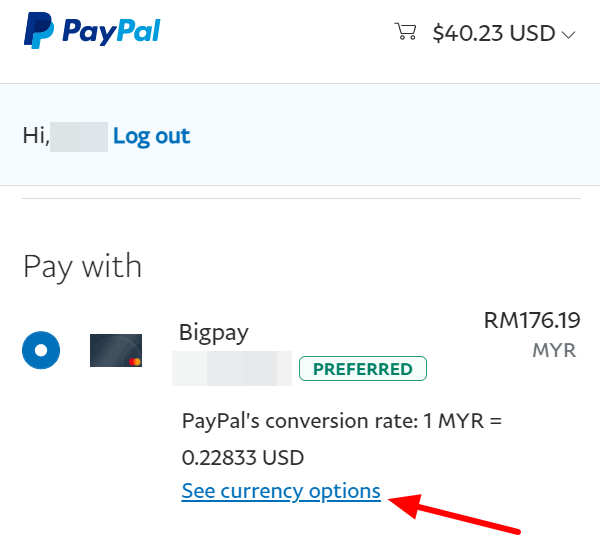 I want to purchase a product @ 40.23 USD.
You realize PayPal automatically perform currency conversion and letting me know I just need to pay RM176.19 for the 40.23 USD. This looks pretty cool, PayPal did everything for me, just click Proceed Confirm payment and done deal, easy happy life!
However, when I dig further to check the real time currency rate, I found out it is RM168.60. Looks like I'm paying too much….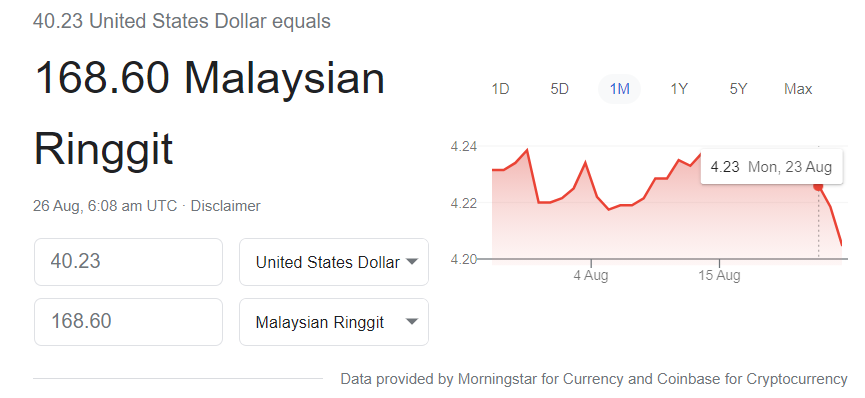 Spot rate from Google: RM 168.60
PayPal charging me: RM 176.19
Currency Exchange Fee Loss: 4.50%
* this exchange rate is Sucks for online shopper like us.  Different story if you are a PayPal shareholder…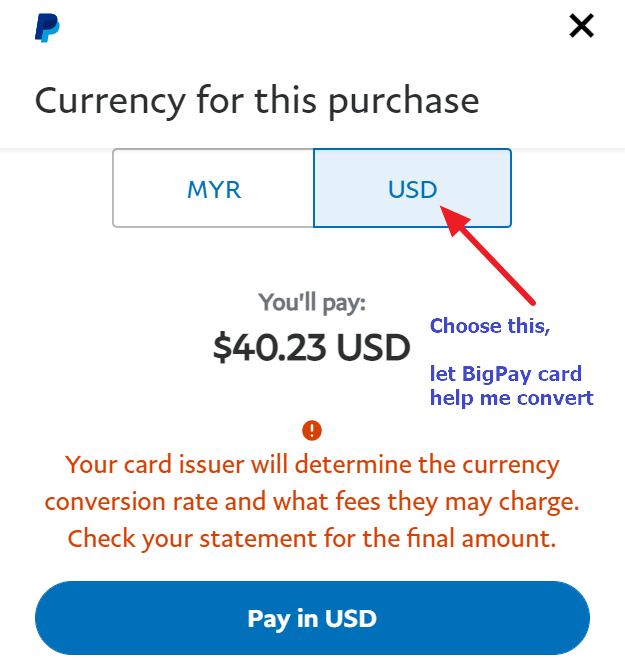 In order to get rid of this lousy exchange rate, what I do is click on See currency options, then select USD.
This option means I don't want PayPal to perform automatic conversion. I want PayPal to directly charging my card as USD, the original currency set by merchant. 
Who will convert USD to ringgit then?
Your card issuer,  in my case is BigPay.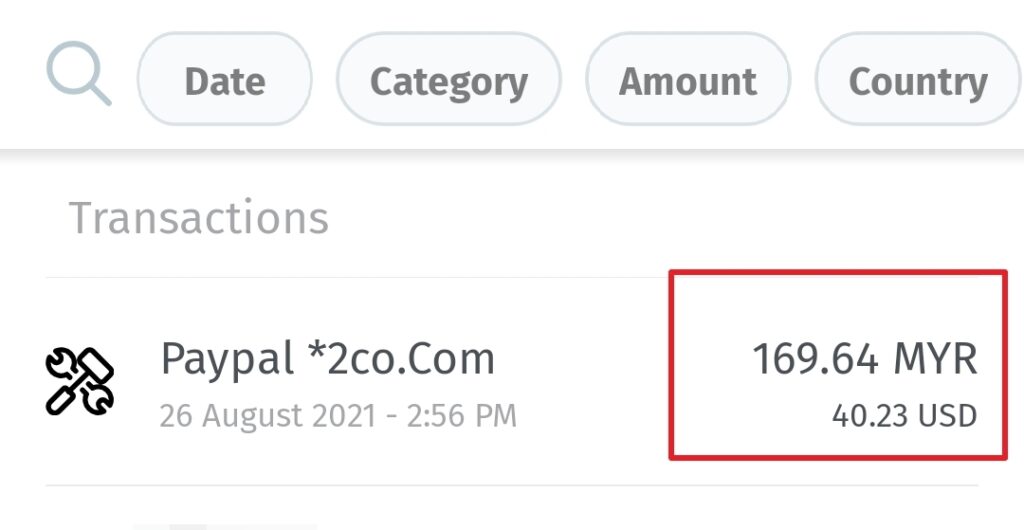 After make the payment, I go to the BigPay app to check actual amount being charged.
Guess what?? BigPay only charge me RM169.64 !
Spot rate from Google : RM 168.60
BigPay charging me: RM 169.64
Conversion Fee: 0.62% Only
You see, I manage to reduce the exchange rate currency loss from 4.50% down to 0.62%.
How to turn off PayPal Dynamic Conversion when shop for items online
Unfortunately, they don't have setting to globally turn off conversion.
you have to manually turn off each time by selecting the charging to be in merchant original currency.
Where else do you use BigPay?
I use it when making purchase at popular China online shopping platform, such as PinDuoDuo.
Use my referral code UZWBXF17RR during signup to get RM20 for free.
Grab Your BigPay Master Debit Card by clicking on this Signup Link http://bigpay.link/referrals