Blockchain Technology - The Cryptocurrency world

Market Cap of Cryptocurrencies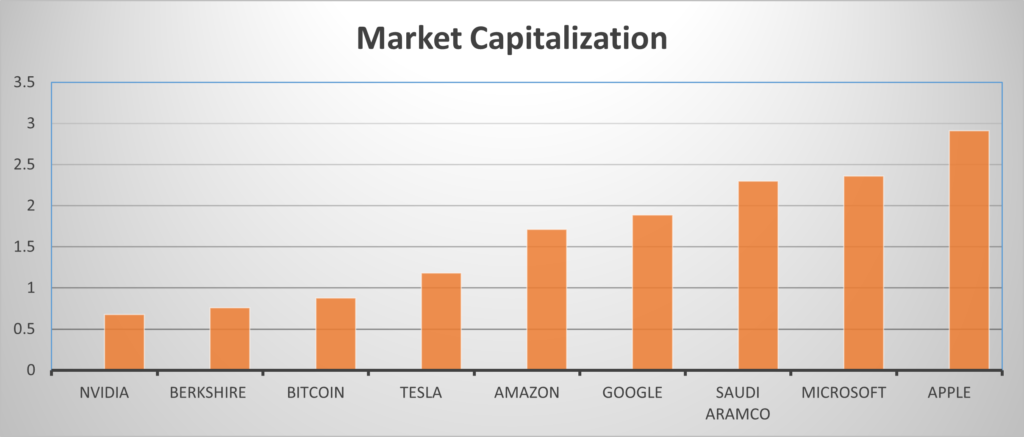 This is how fast crypto currencies can grow. In just few years, bitcoin already become top 10. The total market cap of all cryptocurrencies assets has already exceeded $3 trillion, higher than Apple.
Do you remember when the newspaper and analyst saying bitcoin will drop to zero?  Not only its not dropping but go to as high as 65K per bitcoin. If 10 years ago you bought 100 bitcoins and keep it as COLLECTIBLE, will your life changed?
Investing in crypto have its risk, just like stock and anything else. However, if you know how to select good coin to invest, then you can earn good money too. Investing is as simple as that.
How Crypto Lending Works?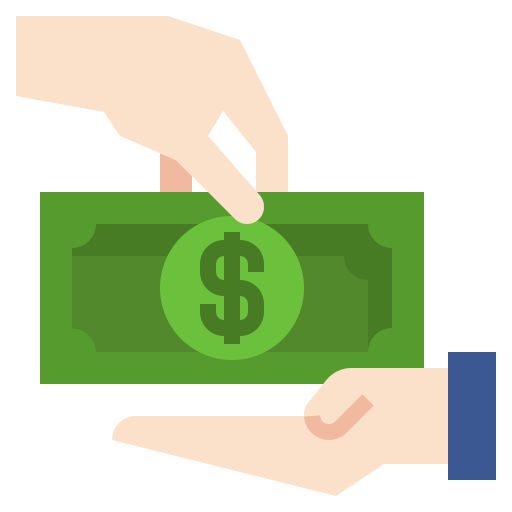 How to Calculate The Actual Interest Earn?
hourly rate, calculator
APY
7 Benefits of lending out your coin
1. Generating passive income (easily 20% – 50% return per annum)
2. A good coin will increase in value year after year. Enjoy the coin price appreciation.
3. Anyone with less capital can start this investment. 
4. You can stop lending anytime, then grace period 1 hour and can withdraw
5. Don't let your money sleeping at bank. let them grow. 
6. Best for buy and hold investor.
7. Crypto trend is still at beginning phase.
Steps to lend out Huobi Token:
1. Register at FTX Crypto Exchange via this link and get verified.
2. Deposit USD. 
3. Buy Huobi Token
4. Lend it out.
Do you want to earn 200% return by lending out your coin?
Here's one of the goldmine I accidentally discovered. And yes, I invest personally. 
Inside FTX, there's a coin known as Huobi Token. This coin consistently giving high lending rate. Guess how much? As high as 500% per annum.
Why I have confident to invest in this token?
Huobi is also one of the top crypto exchange and trading platform in the world. I am using their service, experience thus far is clean and fast.
Don't get me wrong, when you see the 500% per annum, it means next hour, some people able to pay as high as 500% margin to lend the coin from you.
Now, let's do some calculation. 
Huobi Token on hand: 100 HT (rent it out charging 500% interest and get back 500 HT)  WOW !!!
Of course NO, if this is the case, I already become millionaire.
500% have to divide by 365 days, then further divide with 24 hours
100 HT x 500% / 365 days / 24 hours = 0.057 HT (this is what you be getting during next hour)
In 1 year, if you get 20 days of 500%, means 0.057 x 24 hours per day x 20 =  27.36 HT
During other time, I'm getting 4%, 26%, 100%, 200%, and etc, depends on the demand.
Man, I love this, it's a very good passive income. I just do a 1 time setting to auto lend out, then every month come back to do a monthly routine checking.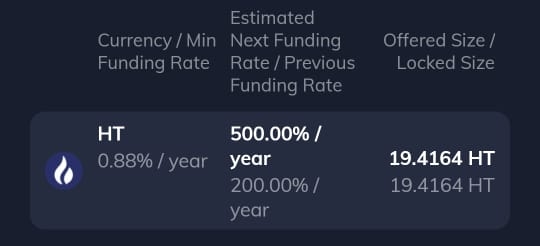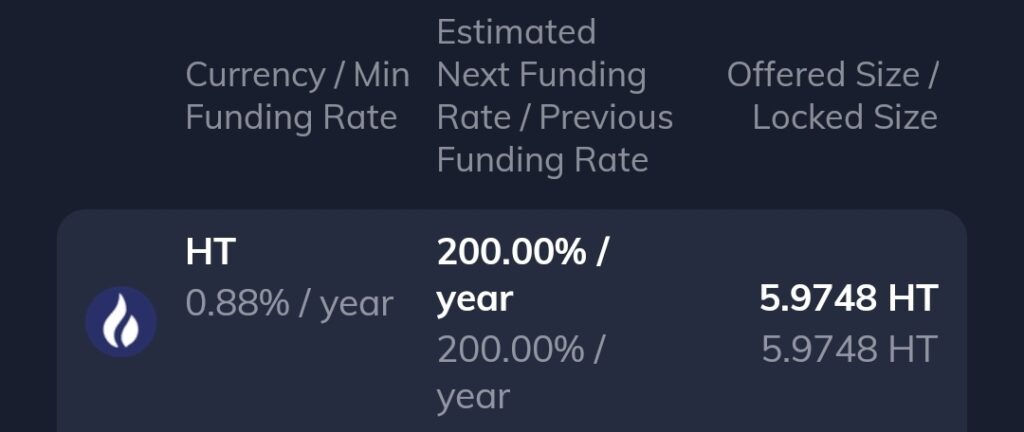 This method is suitable for you if you don't have time to do trading, and don't want to go through the emotional cycle of trading for money. All you need to do is deposit some money to buy good coin, then lend it out. If you decide want to stop at next hour to withdraw fund for emergency usage, you can do it too. 
If you follow this method to lend out your crypto, getting 20-50% return per annum can be easily achievable. Don't forget to buy me a beer.
At this moment, for crypto lending, I only invest in Huobi Token that I have faith in. There's a lot other tokens inside FTX that you can own it and then lend it out. Feel free to explore.